Abbigail Love ACR
Retired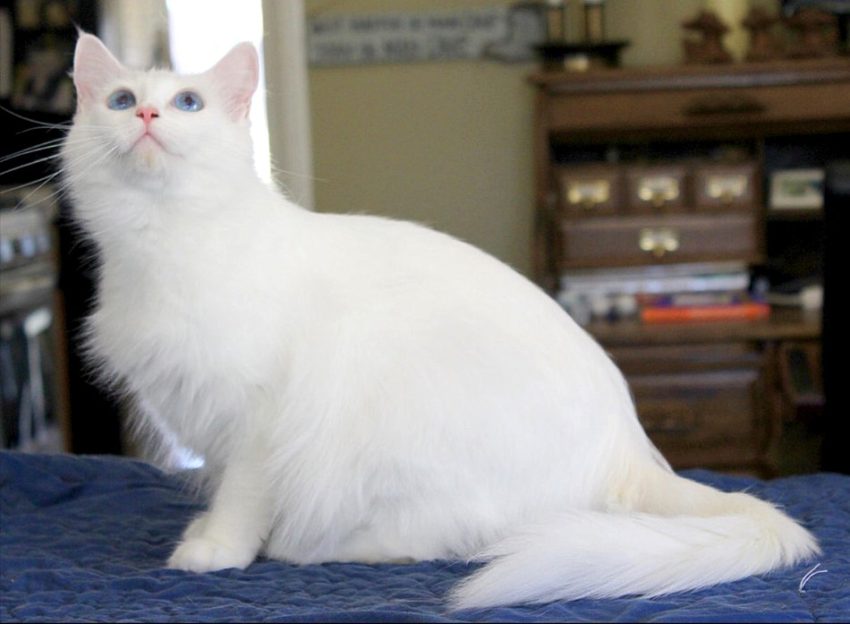 Abbigail is our blue eyed white retired queen. She is a striking beauty. Her outer beauty is only matched by her inner sweetness. She is both loving and gorgeous!
Abbigail had produced outstanding blue eyed white, blue & seal mitted kittens. Depending on which King she was bred to she did produce color-points, bi-colors and mitteds.
They are big and have soft lovely coats with adorable affectionate personalities.